Best hair restoration without surgery
Cell therapy is the giant leap in hair restoration technology everyone has been waiting for. In the past few years, you may have heard of the Cell Plus technology and how it has revolutionized the way hair loss is treated, which at Bangkok Hair Clinic, we have acquired this innovative technology to treat our patients for the best results.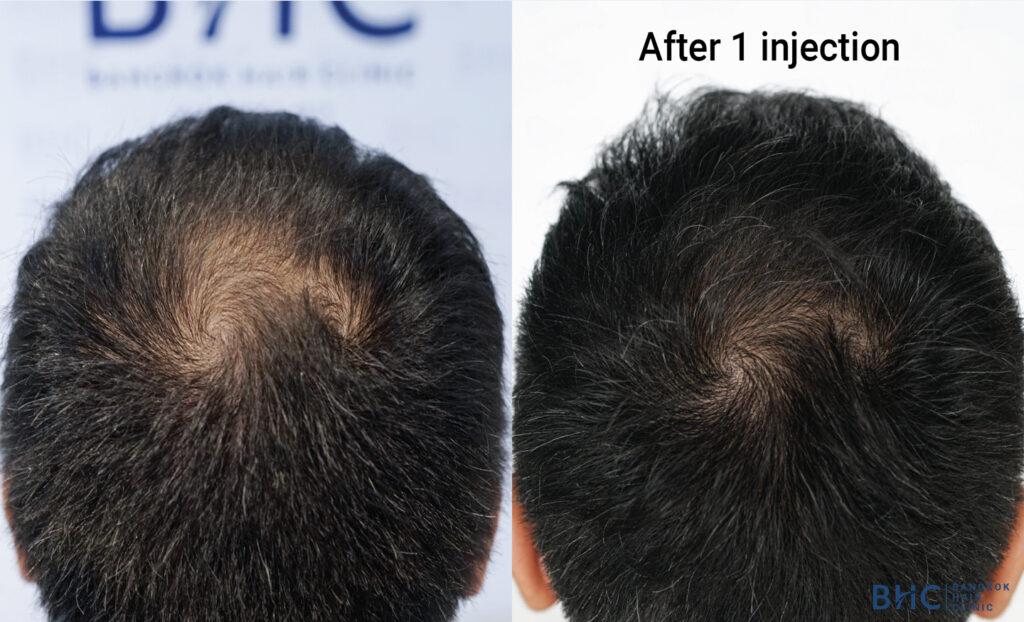 What is Cell Plus
Cell Plus technology is the newest addition to the limited hair restoration techniques available in modern medicine. Cell Plus uses the science of 'cellular therapy', which is the transfer of healthy, live cells into a patient's body to help lessen or cure a disease. Over the past decade, cellular therapy has been effectively used in many other medical fields including haematology, oncology, and regenerative medicine. In hair restoration, intact skin, fat, and root hair cells are injected into the scalp to stimulate growth, repair, and duplication of existing hair follicles. The result is a globally rejuvenated head of hair that is denser and thicker than before. As Cell Plus consistently shows significant effectiveness in research, its application in hair restoration has become commercially available device at selected clinics in Thailand in the form of the Rigenera device.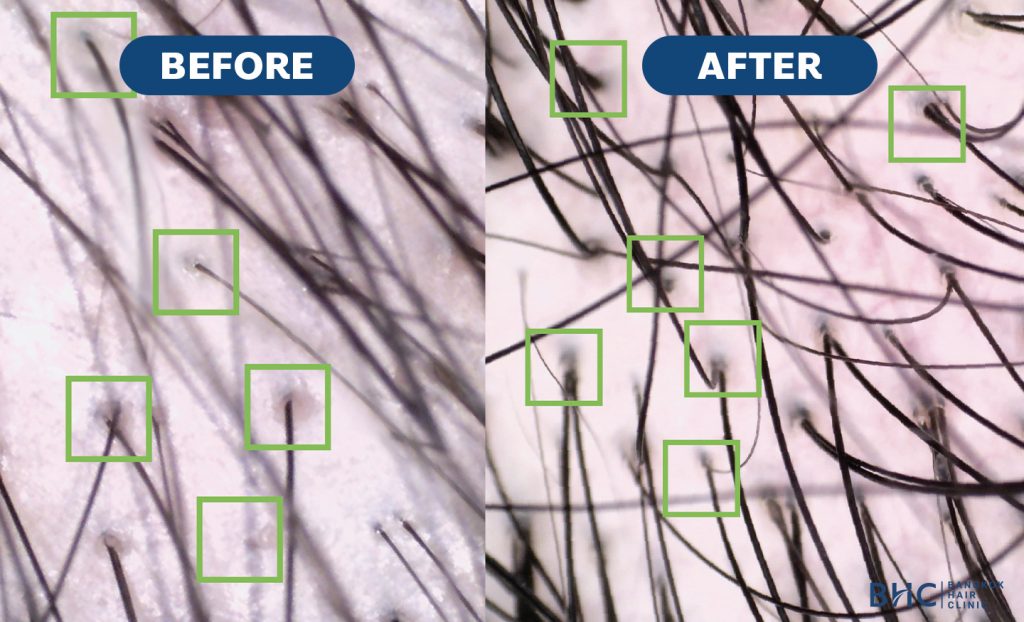 How does Cell Plus work
Cell Plus is produced using your own cells and a special device called the Rigenera Hair Micrograft. It works on the root cause of your hair loss by supporting and replacing weak, degenerating cells with new, healthy cells from the permanent hair zone. These healthy cells share active biological molecules and energy (in the form of ATP) with the weaker cells to restore them.
Increase number of hairs in existing follicles
Thicker hair shafts
Denser appearance seen as early as 45-90 days after
Effective in men and women of all ages
Can be used in combination with other hair restoration techniques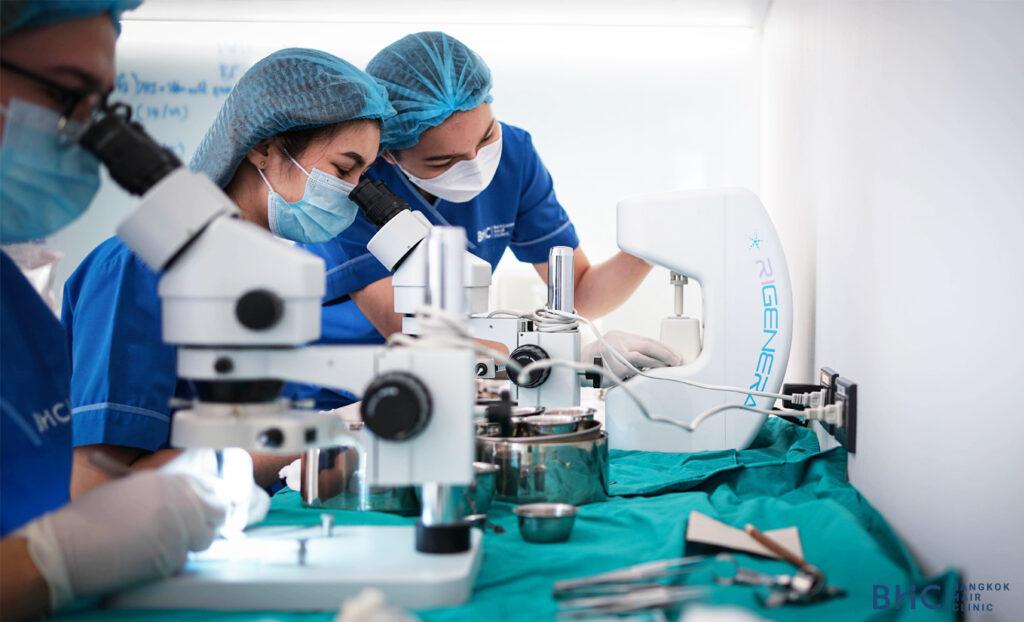 How is Cell Plus created
Hair evaluation by our doctor to determine suitability for Cell Plus
Removal of hair cells from the back of the head
Micrografting and cell separation
Injection of live, healthy cells into the concerned area
How long does Cell Plus last
The hairs restored using Cell Plus will remain as long as the rest of your natural hair. The procedure must be done once every 1-2 years to maintain results.
Who is suitable for Cell Plus
Cell Plus is suitable for men and women of all ages. It is a technique developed to resolve patients suffering from hair loss or thinning hair. Patients with the following features will greatly benefit from Cell Plus:
Global hair loss
Thin, friable hair
Thinning crown
Flat, lifeless hair
Not suitable for hair transplantation
Do not want to take medication