Look instantly good
Non-shaven FUE is a novel procedure in the Hair Transplantation field. It involves transplanting strong, permanent hair follicles from the back of the head (Donor area) using a special tool and technique that creates an illusion that the donor area has not been shaved. This is done using a modified razer or scissors to cut small, specific areas so that the overall appearance of the donor area remains full and 'untouched'. This technique is very difficult, requires great patience, and takes great technical ability to achieve and so only a handful of clinics offer it in Thailand. The result, however, is a seamless, natural hair line that appears almost as if no surgery has been done. This surgery is perfect for those who do not wish to change their hair style or have little time available for recovery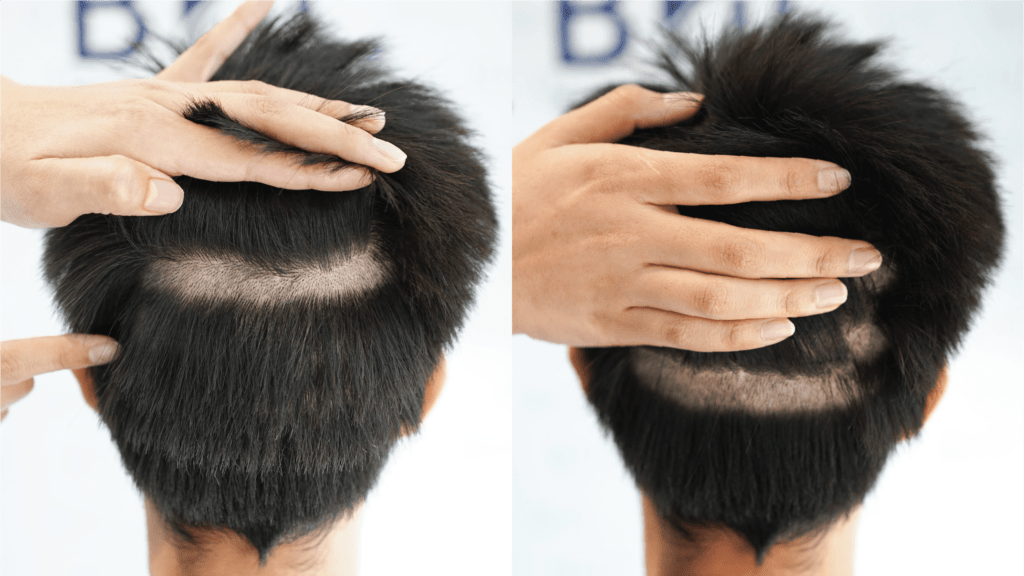 Non-Shaven FUE procedure: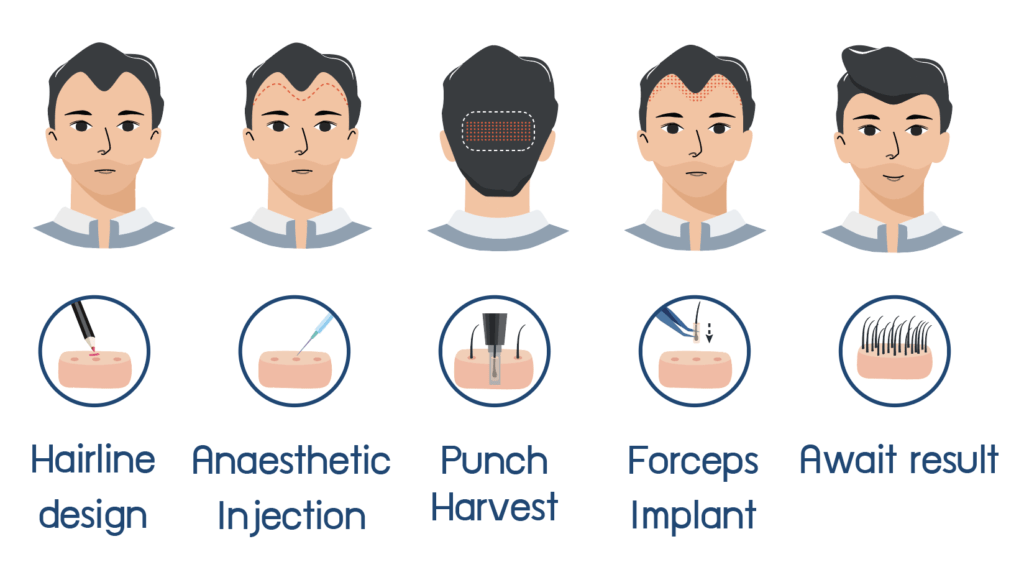 Advantages of Non-Shaven FUE:
Natural appearance of new hair line
Normal appearance of the donor area
Invisible wounds of surgery
Short recovery time
Special instrument ensures each graft is perfect
Limitations of Non-Shaven FUE:
Can only be done for a limited number of grafts (1500-2000 grafts) in one session.
Longer procedure compared to Shaven FUE
More difficult to maintain and care for wounds
Who is suitable for Non-Shaven FUE
Men and women of all ages suffering from hair loss, receding hair line or baldness.
Patients requiring lower number of grafts for transplant
Patients who have sufficiently long hair
Patients who want to avoid shaving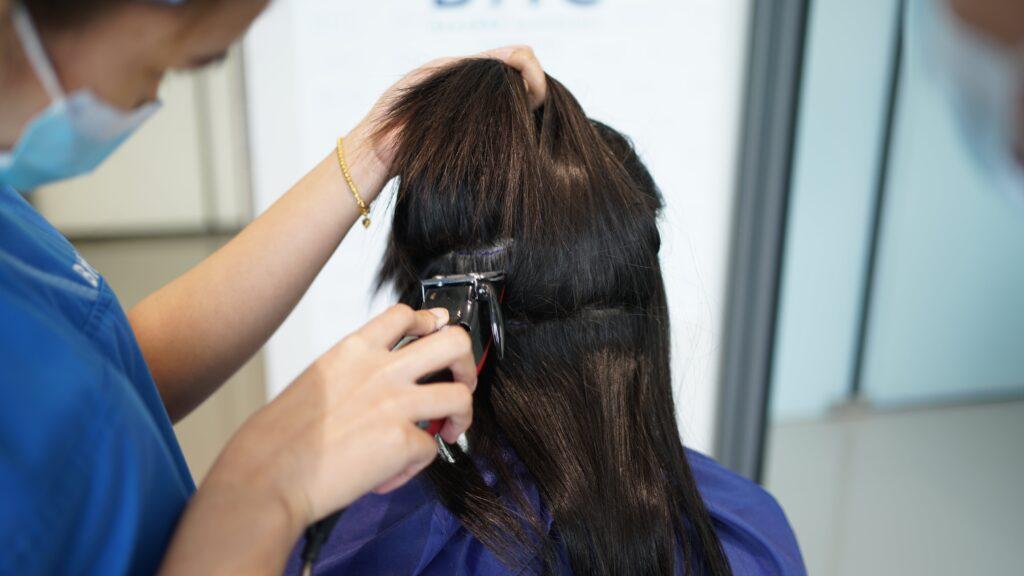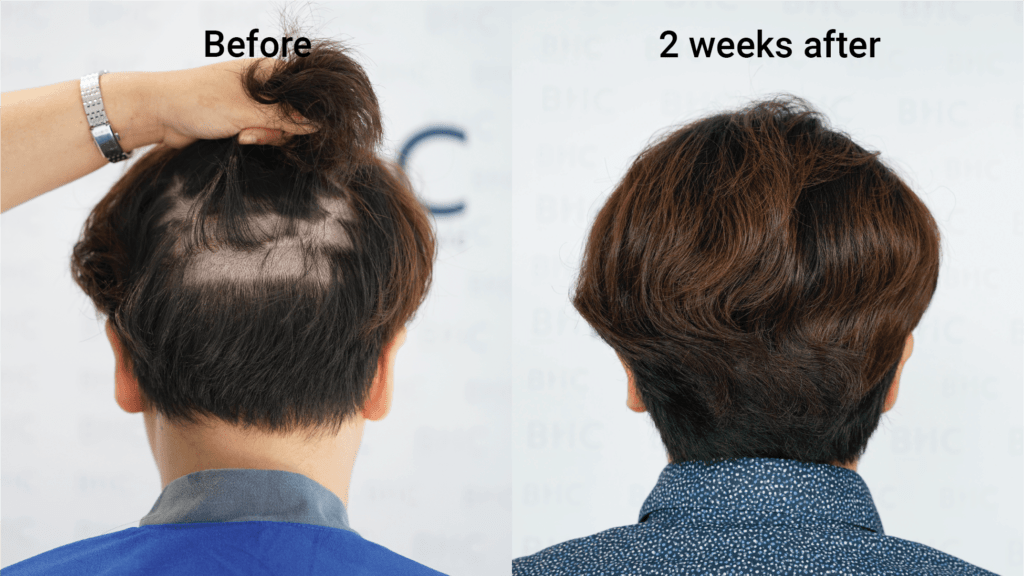 How long does Non-Shaven FUE take
On average, Non-shaven FUE takes approximately 6-8 hours, depending on each patient's needs. We aim to complete the procedure in a timely manner as grafts must be re-implanted as soon as possible to improve survival rates. In some cases, a patient may need more than 1 session to cover their desired recipient area. This depends on the evaluation of the donor and recipient areas by our doctors and the management plan discussed with our patients.
Is Non-Shaven FUE safe
Non-shaven FUE is a novel procedure developed from Shaven FUE with over 30 years of experience. There is no need to shave, cut or suture your scalp throughout the entire process. Therefore, Non-Shaven FUE is perfect for those patients who prefer minimal pain and want the assurance of a safe procedure. There are still risks of surgery and all patients must discuss these with their transplant surgeons at Bangkok Hair Clinic.