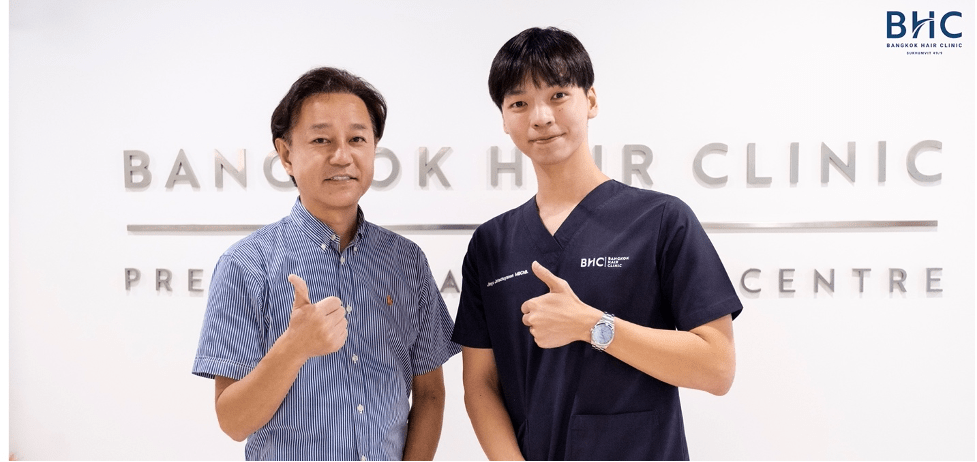 Mr. Noboru Toyada, aged 53, a Japanese businessman who had been struggling with thinning hair as well as a receding hairline for more than 20 years. He has been trying different approaches to restore his hair, for example consumption of vitamins and supplements for hair, using hair growth shampoo, oriental scalp massage to stimulate hair growth and many more but none of those products and treatments could give him satisfying results.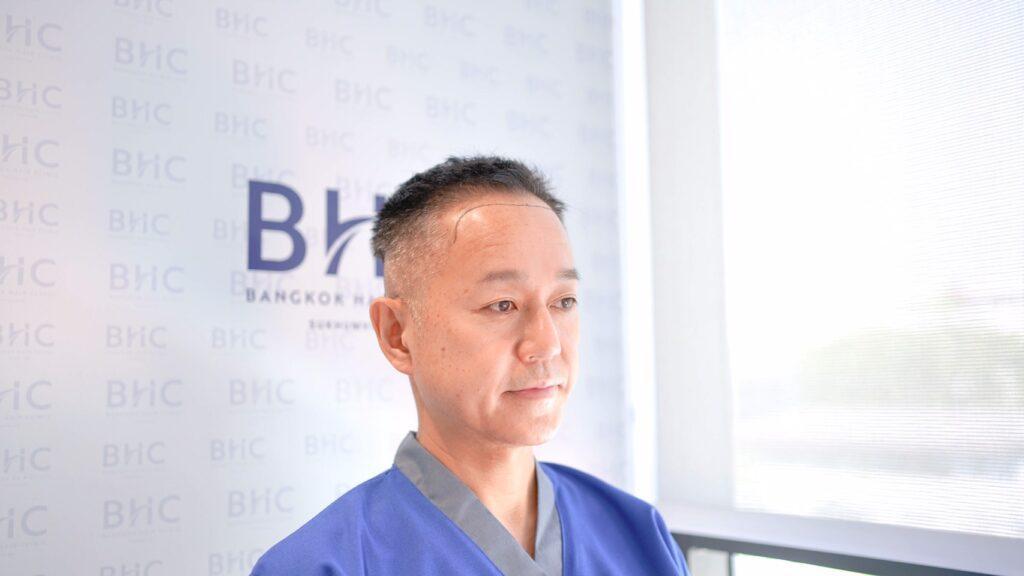 Mr. Toyada mentioned "I have heard of FUE Hair Transplant technique in Japan, but it was not so popular back then. When I first came to Thailand, the FUE technique is very popular so I became interested and started researching for more information since I have been struggling with this problem for over 20 years. I started looking at the facilities and review cases of different clinics and went to probably more than 5 different clinics. I chose Bangkok Hair Clinic mainly because of the natural results of past cases, affordable prices, the ambience of the clinic and most of all the sincerity and professionalism of the attending doctors and staffs.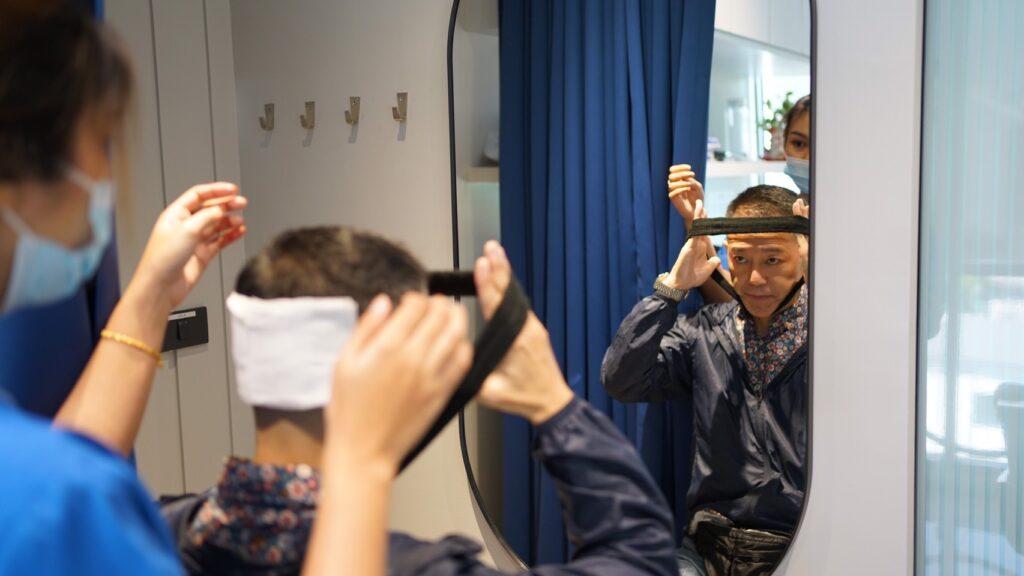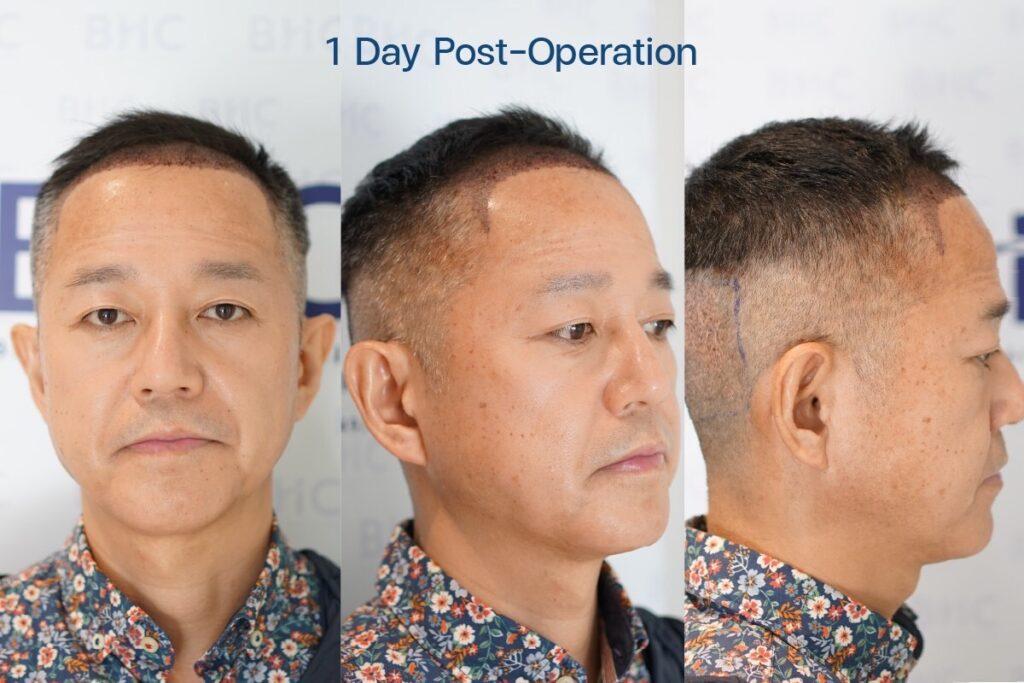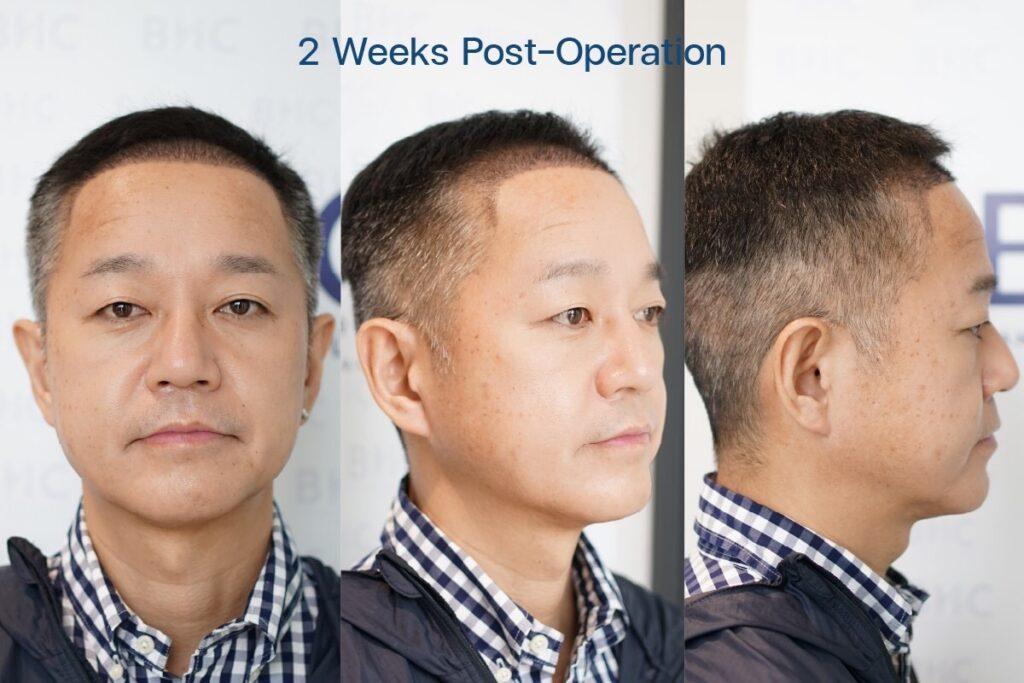 On the day of the procedure, I was so scared and anxious that the process will be painful. However, the doctors and staff were very nice and comforting which really put me at ease. They explained the entire process to me clearly and answered all my questions patiently. The first few days after the operation, I admit that I was quite worried whether the newly implanted hair will grow or not. After 2 weeks until about 2 months post-operation, my anxiety went away completely as I was able to notice my hair denser and fuller, also both the hair line and overall density of the newly implanted hair was so natural. Now I can confidently say that I am absolutely happy!"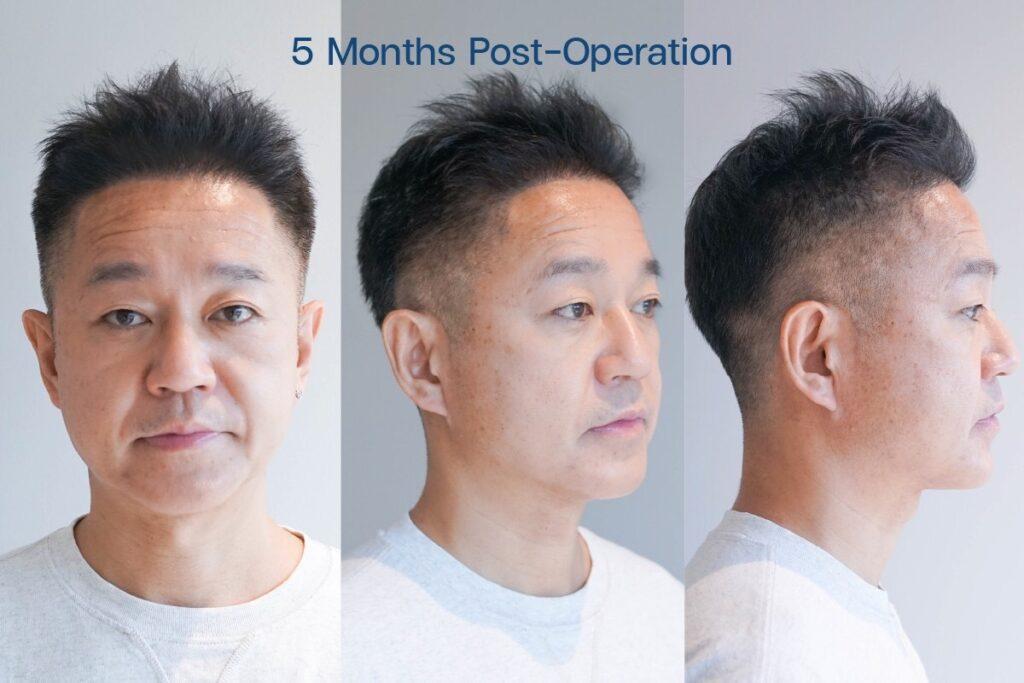 Bangkok Hair Clinic has truly restored my confidence from my hair long-standing problem that has been affecting my self-esteem and overall confidence for over 20 years. After the transplant, both my employees and family say that I look more like a 35 year old man than 53! I am wholly satisfied and would also like to encourage other people who are struggling with thinning, balding hair and receding hair line to stop trying different products that claim 'hair growth' and get a proper consultation with a specialised doctor at Bangkok Hair Clinic. Here, not only are my hair problems tackled, I also look much younger!